V10 Plus Okinawa Water Mask 100ml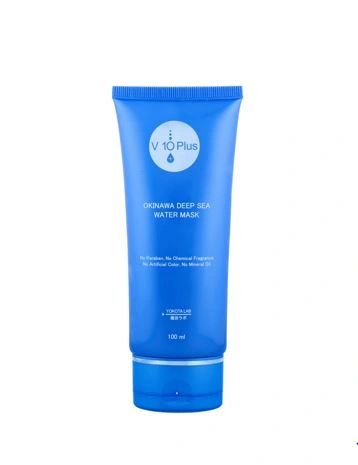 V10 Plus Okinawa Water Mask 100ml
What is Okinawa Deep Sea Water Mask?
V10 Plus Okinawa Deep Sea Water Mask contains sodium hyaluronate. A gel type moisture pack, rich in deep sea water derived from the beautiful sea surrounding Okinawa (a Southern Island in Japan). It is rich in hyaluronic acid, seaweed extracts and minerals to hydrate and moisturise the skin. It improves elasticity of the skin and protects the skin from dryness. It effectively tones and provides optimal hydration for the skin that has been severely affected by UV rays.
This mask can be rinsed off or left on overnight to wake up to soft, smooth and hydrated skin.
Directions for use:
Apply a thin layer of the water mask onto thoroughly cleansed skin (including under the eye and lip area). You may leave it in overnight. Alternatively, leave it on for 20 or 30 minutes and then wipe off with a wet towel and pat it dry lightly. Use daily or 3 times a week.
Reviews