V10 Plus Water Based Peeling 50ml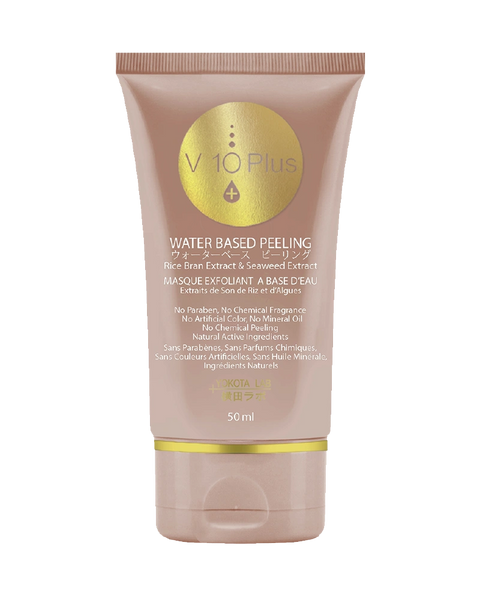 V10 Plus Water Based Peeling 50ml
What is Water Based Peeling?
This gentle peeler is a revolutionary exfoliant made from rice and seaweed extract. It effectively removes dead skin cells to reveal a cleaner, smoother and clearer skin instantly without requiring any harsh scrubbing. Your skin will be left feeling revived and nourished.
Directions for use:
Use dry hands to apply an appropriate amount evenly over your clean dry face. Leave the peel on for 5 seconds. Then using your fingertips, gently massage in a circular motion. Dead skin cells in the form of tiny flakes will appear almost instantly. Rinse off the flakes thoroughly with lukewarm water. Use 2-3 times a week for maximum benefits.
Reviews