V10 Plus Botanical Placenta Serum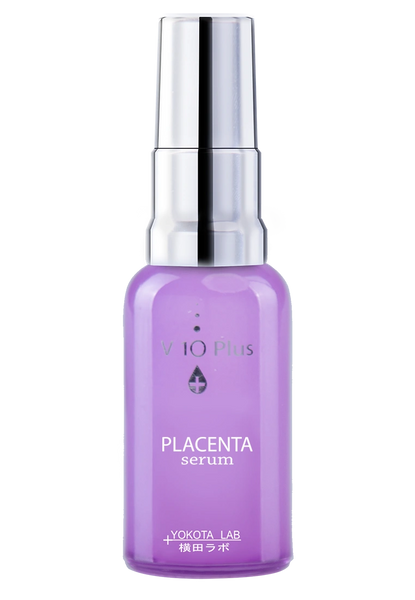 V10 Plus Botanical Placenta Serum
What is Botanical placenta?
Botanical placenta is the natural substance found under the pistil of flowers. It has an extraordinary regenerating power of nourishing fruits as they are forming. Botanical placenta contains amino acids and peptides (the building blocks of protein in the skin) that are bioidentical to those present in humans, but without the risky hormones. These amino acids stimulate the skin's natural turn-over of cells and the synthesising of collagen – which is what holds skin together and prevents wrinkles and sagging from occurring.
Dermatology testings done on botanical placenta have demonstrated remarkable results. In a study out of Croix Rousse Hospital in Lyons, France, researchers found that botanical placenta significantly improved dry, flaky, wrinkled skin from illness or aging, and exhibited a high tolerance to its use. Their research also showed that skin cells uptake of oxygen increased by 70% with the botanical placenta. In addition, protein synthesis was increased by 40%. As a result, skin cells are stimulated to become more active and regenerate like much younger cells. The researchers concluded that botanical placenta could be beneficial in deep skin rejuvenation; improvement/removal of lines, wrinkles, scars, stretch marks that already exist; and providing skin with optimal moisture.
The Benefits of V10 Plus Botanical Placenta Serum
V10 Plus Botanical Placenta Serum contains a nutrient-rich Chlorella extract (marine algae), which contains many natural bioactive compounds such as anti-inflammatory flavonoids, sterols, and peptides. These compounds provide several benefits to the skin, in particular, reducing skin irritation and inflammation, and suppressing melanin production to diminish spots and uneven skin tone.
Chlorella extract consists of growth factors to stimulate the epidermis and dermis to renew and brighten skin. Anti-oxidant flavonoids protect the skin's structural Collagen and its elasticity protein elastin from UV damage that can lead to wrinkling and sagging. A bio-peptide in the extract inhibits the UV-generated enzyme that degrades Collagen, thereby protecting the skin against wrinkling.
V10 Plus Botanical Placenta Serum also contains Aloe extracts - an anti-inflammatory that has been used for thousands of years in traditional medicine (for example, to soothe burns). Aloe's anti-inflammatory components (flavonoid compounds) protect against and soothe UV burns and inflammation. And similar to Chlorella, the anti-inflammatory effects reduce skin irritation and inflammation, thus restraining melanogenesis to diminish spots and uneven skin tone.
V10 Plus Botanical Placenta serum improves blemished and uneven skin tones. Nutrient rich Aloe and Chlorella extract works effectively to reduce freckles and dark spots to provide a healthy even skin tone.
Ingredients
Water, Butylene Glycol, Pentylene Glycol, Glycerin, Carbomer, Hydroxyethylcellulose, Potassium Hydroxide, Phenoxyethanol, Citric Acid, Phenoxyethanol, Sodium Citrate and Pueraria Lobata Root Extract.
Reviews